Strangerous will be the support act for the great Puce Mary at BLÅ the 25th of March!
Both Dark Entries and Kjeften.no mentioned in their reviews last year that Strangerous' debutalbum somewhat reminded them of Puce Mary. I am therefore extra excited for this concert!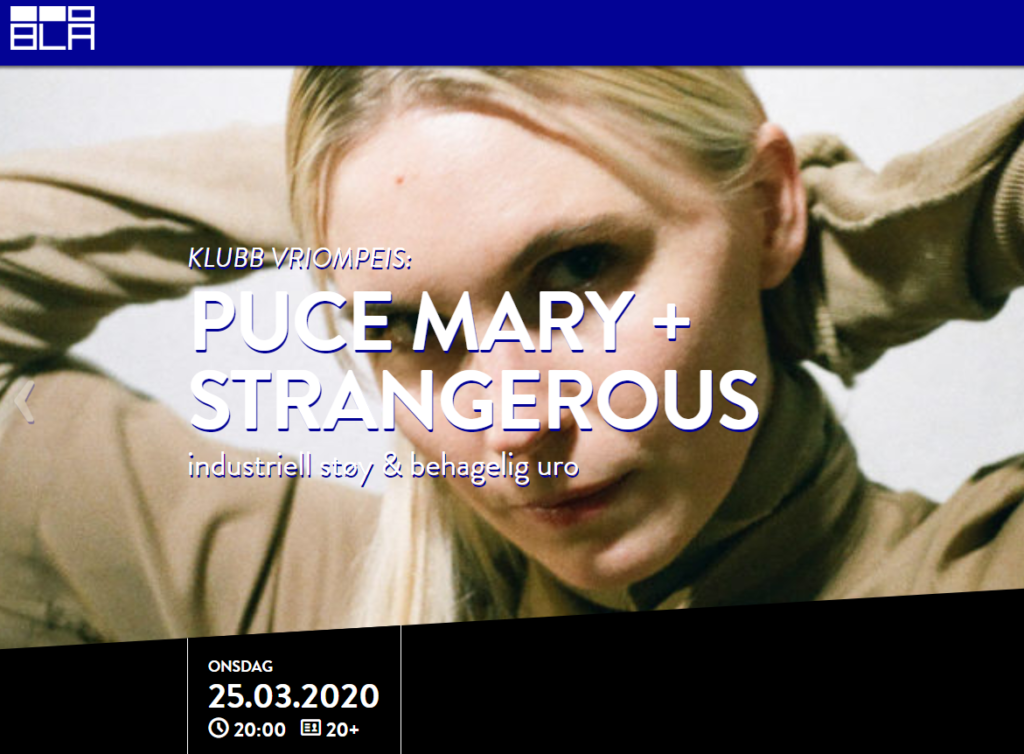 Puce Mary: The solo project of the Copenhagen-based sound artist Frederikke Hoffmeier has since her first album in 2013 marked itself as one of the underground's most important fan bearers of industrial, noise and general experimental turmoil. She has released solid albums on labels such as PAN, Posh Isolation, Ascetic House and iDEAL, where she, with her massive soundscapes and a straight-forward approach to the Industrial subject, has created after-sales internationally. Live is just the way we like it: explosive, industrial and noisy packed with a lot of drama emotion.